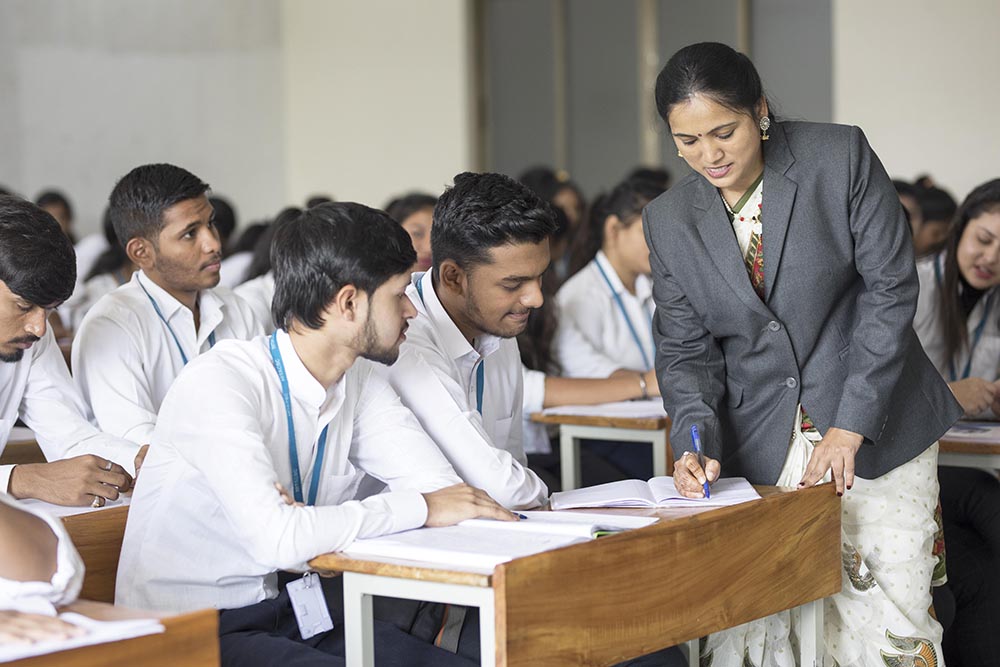 BSc In Computer Science Colleges In Pune
Author : By MITACSC 2023-01-02 11:59:25

---
BSc in Computer science is one of the well-known three-year UG programs in the IT field. The course is designed to instill in the students with a holistic understanding of different tools and technologies required for the IT industry's growth. Aspiring individuals passionate about computers and software can enroll in one of the best BSc in Computer Science Colleges in Pune to have exceptional career growth.

Significance of BSc in Computer Science
Computer Science is a profound academic discipline related to the computing and development of computer software. A bachelor's degree in the domain signifies the issues and disciplines related to computer applications and services.
During the program, students will learn about control structures, operating systems, number systems and codes, arrays and functions, and so on. It involves classroom and practical learning through lab sessions, training, seminars, and activities to equip the learner with current technologies and a basic idea of in-demand programming languages.

● Candidates should submit their application form for admission to the college along with the respective fee via Online payment/Demand draft/Direct cash.
● The application form will be distributed depending on the scores obtained by the students in their 12th Grade.
● After submitting the admission, the students must appear for the common entrance examination.
● Then the institution will release a merit list with the selected candidates for admission.
● Eligible students can visit the college and complete the formalities required for course admittance.

Benefits of pursuing a BSc in Computer Science
The course's primary objective is to shape expert professionals and research fellows who can contribute to the growth of every dimension in the computer domain. Here are some of the benefits of doing a BSc in Computer science,
● Career-oriented course – A BSc in Computer science is one of the excellent career-oriented degrees that enable students to find excellent employment opportunities and begin their professional journey after graduation.
● Higher studies – Those who have pursued their UG in computer science can go further in their higher studies. Enrolling in courses like MCA or PGDM will help you build a strong future career.
● Advanced technology skills – Considering the advancements and innovations, technology is and will be a huge part of our day-to-day life. Hence getting a tech-based degree will be exceptionally beneficial in the long haul.
● Better pay scale – Computer science graduates tend to find a job with a higher starting pay scale when compared with their graduates. As one of the growing and secured careers, the figure will grow exponentially over the years, enabling them to make good money in the future.

Career scope with BSc Computer Science
The scope of BSc computer science is vast, offering many employment opportunities for freshers every year in India and abroad. Some of them are,
● Software engineer/developer
● System admin
● IT office
● Cyber security manager
● Programmer
● Technical analyst
● Graphic/Game designer
● System analyst
● Network programmer
● Database manager
● Testing engineer

Commence your dream career at MIT ACSC
In today's digital age, the IT arena is the most booming industry, which calls for substantial demand for skilled professionals from computer science backgrounds. MIT Arts, Commerce and Science College is one of the best BSc in Computer Science Colleges in Maharashtra. The course at MIT ACSC is crafted with world-class curricula to give you the best career prospects and prodigious benefits. The program is not only for a high-paying career but also assists the learners in making a significant difference in technology and the nation's growth. Contact MIT ACSC today to secure your admission!