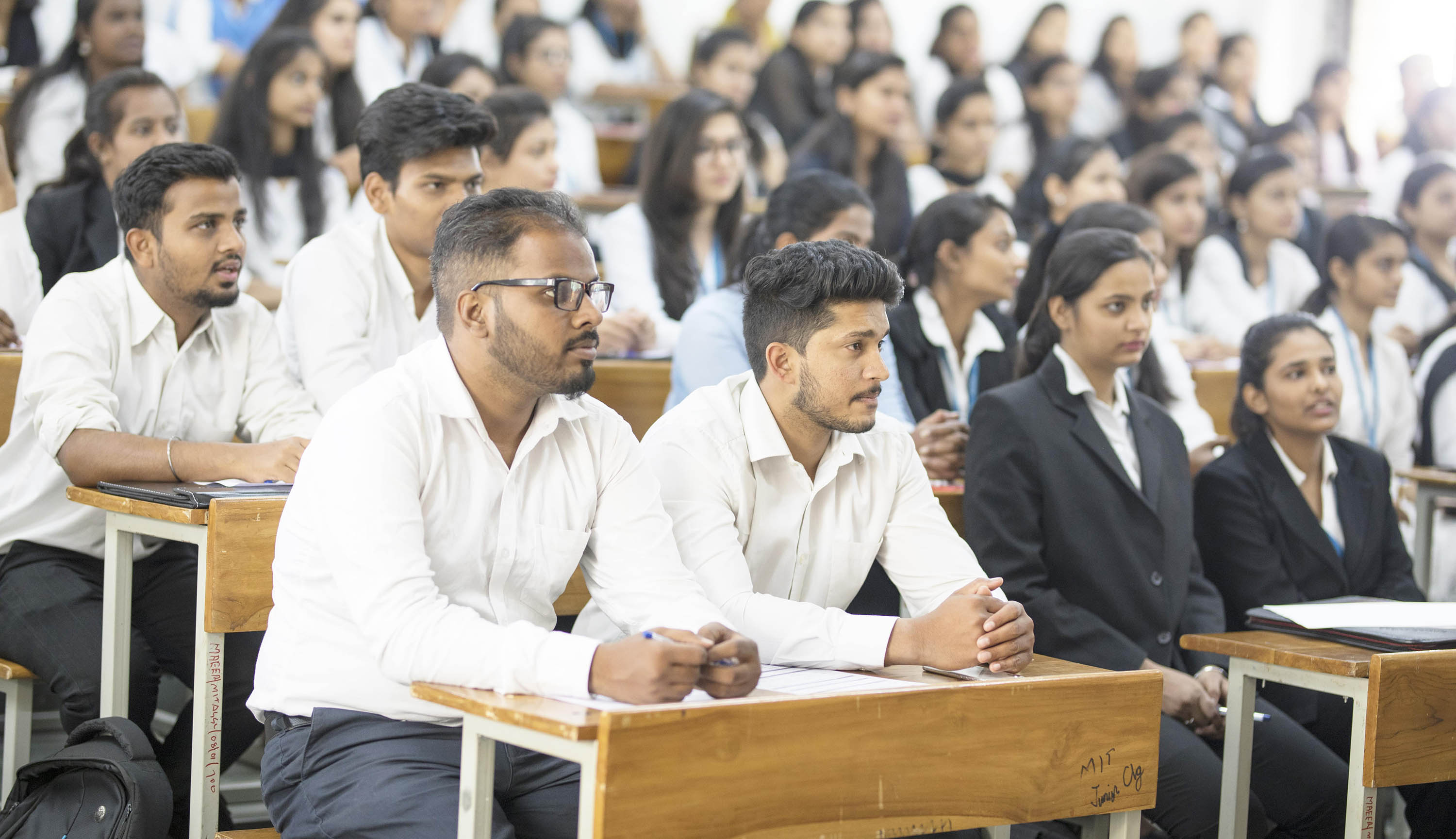 Inside the Classrooms of BCA Colleges in Pune A Students Perspective
Author : By MITACSC 2023-05-29 10:25:50

---
Pune is known as the educational hub of India and boasts some of the best BCA colleges in the country. Bachelor of Computer Applications (BCA) programs in Pune provide students with a comprehensive education in the field of computer science. When it comes to pursuing a Bachelor of Computer Applications (BCA) degree, Pune offers some of the best BCA colleges in India.

In this blog, we will explore classroom experiences and insights from a student's perspective, shedding light on the vibrant academic environment of BCA colleges in Pune.

Overview of BCA Education in Pune

BCA programs in Pune are highly regarded for their quality education and industry relevance. Pune's reputation as an educational center attracts students from all over the country. With numerous colleges offering BCA programs, students have a wide range of options. The city's conducive environment for learning and growth makes it an ideal destination for aspiring computer science students.

Classroom Environment

MIT ACSC Pune maintains a moderate class size, ensuring better student-teacher interactions, which facilitates a learning atmosphere and active engagement in classroom discussions. We promote a collaborative environment where students actively participate in group discussions, projects, and presentations, fostering teamwork and enhancing the overall learning experience. Our classrooms are equipped with modern technologies and resources such as multimedia projectors, smart boards, and access to relevant software and tools, facilitating effective teaching and learning.




Curriculum and Subjects

The curriculum of BCA programs in Pune covers various subjects, including programming languages, database management systems, computer networks, and software development. Students also have the opportunity to choose electives that align with their interests and career goals. We prioritize practical learning through hands-on coding and programming exercises, allowing students to apply theoretical concepts to real-world scenarios and strengthen their problem-solving skills. MIT ACSC ensures that the curriculum is regularly updated to align with industry trends and requirements, preparing students to meet the demands of the ever-evolving IT sector and enhancing their employability.

Teaching Methodologies

At MIT ACSC, lectures given by experienced faculty members form an essential part of the teaching methodology. These lectures are often supplemented with interactive discussions to encourage critical thinking and knowledge sharing among students. We also emphasize practical implementation by providing students with hands-on coding and programming exercises. This approach enhances students' technical skills and problem-solving abilities.

Faculty and teaching quality

At MIT ACSC, we employ highly qualified and experienced faculty members with in-depth knowledge of the subject matter. The qualifications and experience of the BCA faculty contribute significantly to students' academic growth. Moreover, professors in Pune's BCA colleges maintain an open-door policy, encouraging students to approach them for guidance and support. This fosters a strong student-faculty relationship and ensures a nurturing learning environment.

Infrastructure and facilities

MIT ACSC provides well-equipped computer labs with state-of-the-art hardware and software infrastructure. These labs offer students practical exposure to the latest technologies, allowing them to develop their technical skills effectively. We also have well-stocked libraries that house a vast collection of books, journals, and research materials specifically related to computer science. Students can also access dedicated study areas, providing a quiet and conducive environment for self-study and research.

Student life and campus culture

We foster a vibrant student life and campus culture, encouraging students to actively participate in social activities and join student organizations aligned with their interests. These activities promote holistic development and help students build a strong network within the campus community. Additionally, various events and festivals are held throughout the academic year, including technical symposiums, cultural festivals, and industry interactions. These events provide students with opportunities to showcase their talents, learn from experts in the field, and enhance their overall learning experience.

Student Perspective

MIT ACSC provides a stimulating academic environment with experienced faculty, state-of- the-art facilities, and an industry-relevant curriculum. The city's reputation as an educational hub opens up opportunities for internships, workshops, and industry exposure. Pune's cultural diversity and vibrant campus life offer students a chance to develop interpersonal skills, forge lifelong friendships, and participate in various social and cultural events. Overall, studying BCA in Pune provides students with the necessary skills and experiences for a successful career in the field of computer science.

MIT ACSC stands out as one of the top BCA colleges in Pune, offering a stimulating and enriching learning environment for aspiring computer science students. With a strong focus on practical learning and exposure to the latest technologies, MIT ACSC prepares students for successful careers in the IT sector. Whether students choose to pursue a BCA or MSc in Computer Science in Pune, MIT ACSC provides advanced research facilities, expert faculty

members, and a comprehensive curriculum. MIT ACSC is the best computer science college in Pune. So, by choosing MIT ACSC, students can embark on a journey of academic excellence, personal growth, and professional success in the dynamic field of computer science. Contact us for the admissions process!