NSS
National Service Scheme
Introduction:
National Service Scheme (NSS) has been introduced at Savitribai Phule Pune University in 1969 as a part of the academic programs and since then NSS has been functioning as a regular feature in the realm of university education. The overall objective of the scheme is educational extension and service to the community. It is a student-cantered program in which projects are implemented by the NSS volunteers in the community in close collaboration with the community and thereby it provides vast scope to the student's interaction with the people and society.
At MIT Arts, Commerce and Science College, this programme is to inculcate the social welfare thoughts amongst the students and to provide service to the society without any prejudice and overall personality development through social service.
NSS volunteers work hard day and night to ensure that every one in our society who is needy gets the every possible help from them so that they can also enhance their standards and lead a life of dignity in the society with all of us. The volunteers themselves learn a lot from the people in villages and community through various activities.
Most of the Government and Government departments implement various types of schemes and plans through NSS volunteers as a channel to reach upto the end stakeholder and hence students get opportunity to be in touch of the current issues.
These activities are conducted by college through NSS volunteers and NSS Programme Officer under guidance of Principal.
Special residential camps are conducted every year in adopted village to understand the rural socio economic issues. The camp is usually located in a rural village or in suburbs.
Aim of National Service Scheme: 'Development of the Personality of college Students through Community Service'
Motto of NSS: 'NOT ME BUT YOU'
Objectives of NSS:
To understand the community in which the volunteers work
To understand themselves in relation to the community in which they live
To identify the needs and problems of their community and involve themselves in the problem solving process
To develop among themselves a sense of social and civic responsibilities
To acquire the leadership qualities and democratic attitude
To develop capacity to meet emergencies and natural disasters
&nbap;
National Service Scheme – Activities
Clean Village programmes
Tree Plantation programmes
Participation in State Republic Day & National Republic Day
Hemoglobin Check-up / Blood Donation Camp
Participation in Disaster Management Training Programs
Blood Donation Campaign & Camps
Bund / Bandhara Construction for water management
Training on "Plice Mitra" in Pune Ganesh Festival
Career Counseling, Employability & Personality Development
Visiting schools, orphanages, & Govt. hospital
Non-Schooling Children Survey and Child Labor Survey
Road Transport Campaign
Anti Tobbacco/Drug Campaign
Awareness of Cleanliness on occasion of Anant Chaturdashi/Ganesh Visarjan (Indrayani River)
Awareness of Cleanliness on occasion of Aashadhi/ Kartiki Ekadashi Vari
Cleanliness Drive on the College Campus
Celebration of the Birth and Death Anniversaries of the Leaders and Social Workers
Organizing various types of rallies in the city for the purposes like Tree Plantation, AIDS Awareness, Literacy Awareness , Collecting Funds for Social causes, Cleanliness
Providing the opportunities to the students to attend various District , University, State, National level camps
Developing leadership qualities among the students.
Organizing Blood Donation camps, cultural activities, and social activities in the adopted villages.
Details of NSS PO:
Name

Department

Designation

Qualification

Contact:

Prof. Shriram Kargaonkar

NSS Department

Asst. Professor,

NSS Programme Officer

M.Sc.(Statistics), MBA (Marketing) and UGC-NET

MAEER's
MIT Arts Commerce & Science College
Dehu Phata, Alandi (D),
Tal. Khed, Pune - 412 105
Maharashtra, India
Mob-9011870589,
email: snkargaonkar@mitacsc.ac.in
Photos of various activities conducted by the NSS Department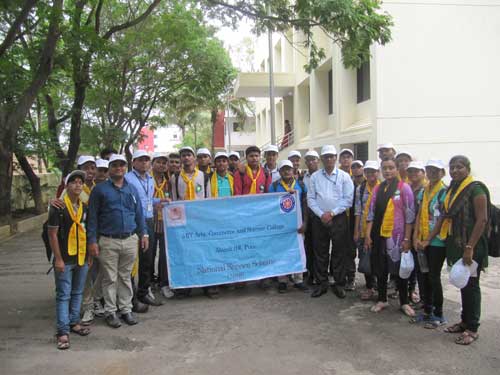 Participated in Rally (Swachhta Dindi) organized by Alandi Municipal Council on account of "Ashhadi Ekadashi Vari"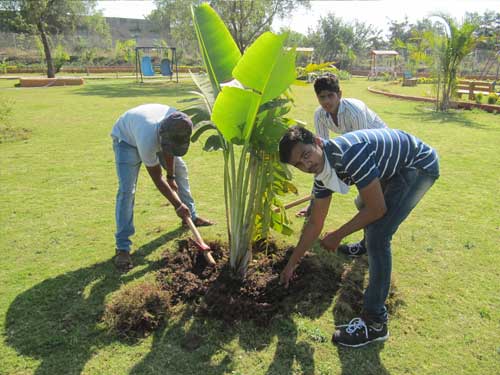 Students at Special Winter Camp 'Cleaning the Village'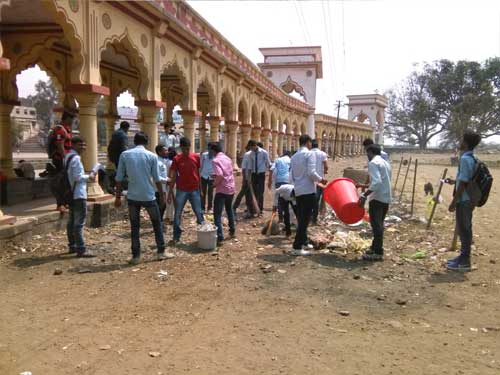 Cleanliness Campaigning at Indrayani River Ghat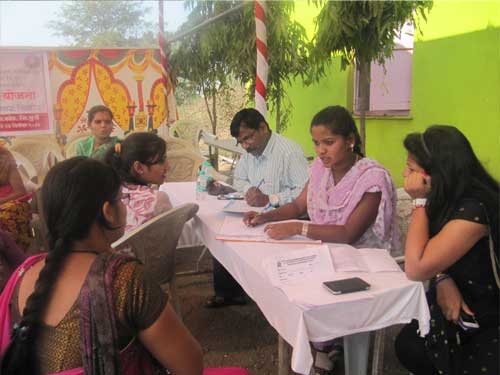 Students at Special Winter Camp 'Health Check Up'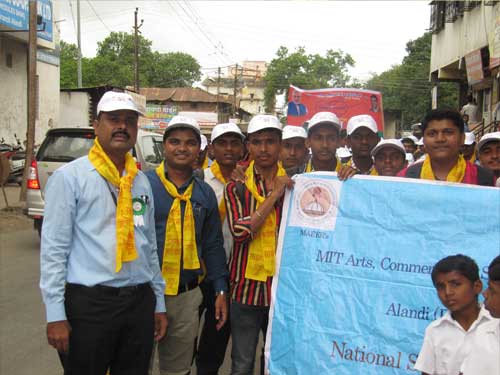 Participated in Rally (Swachhta Dindi) organized by Alandi Municipal Council on account of "Ashhadi Ekadashi Vari"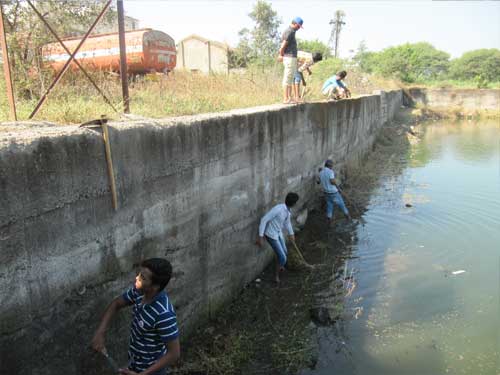 Students at Special Winter Camp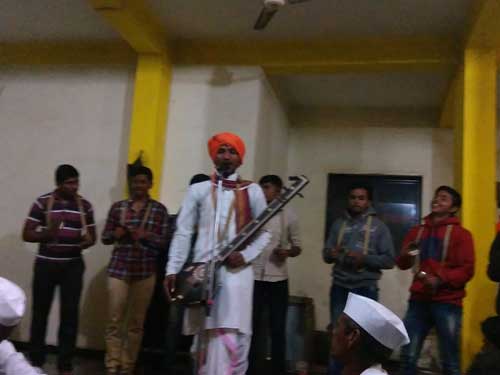 Students at Special Winter Camp Performing the Kirtan (Preach)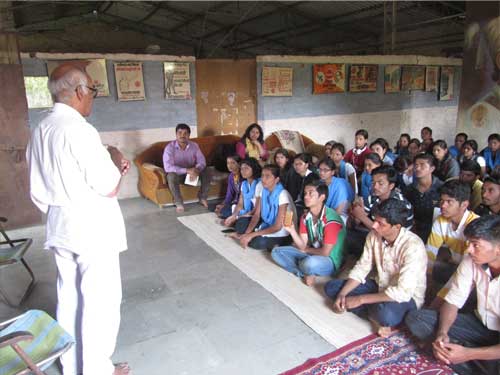 Students at Special Winter Camp- Visit to Angarmala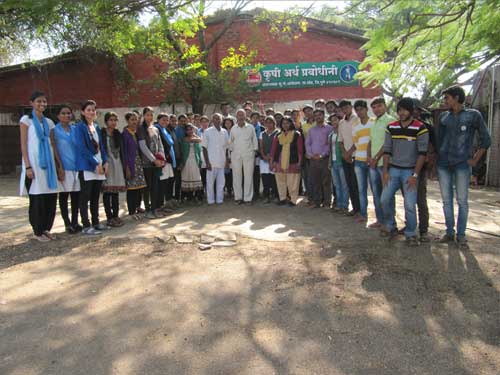 Students at Special Winter Camp- Visit to Angarmala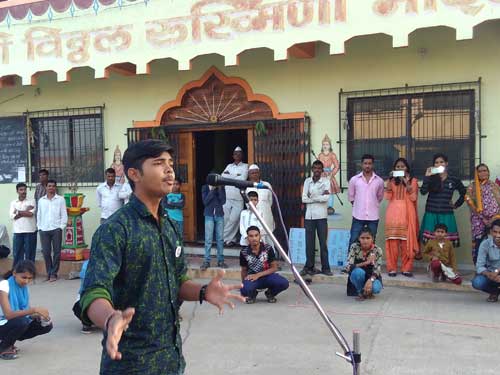 Students at Special Winter Camp- performing street play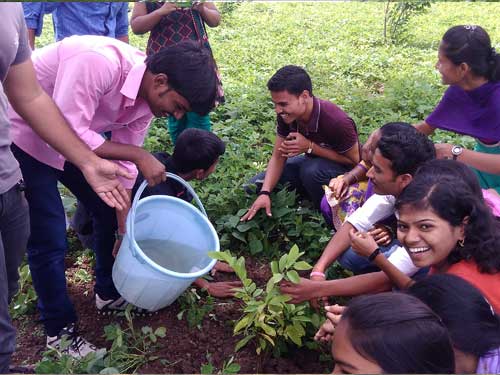 Volunteers at Tree Plantation Programme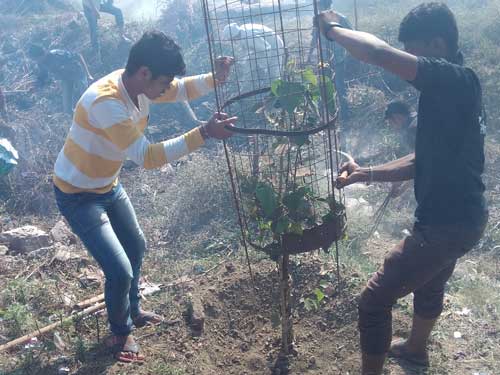 Students at Special Winter Camp - Cleanliness Campaigning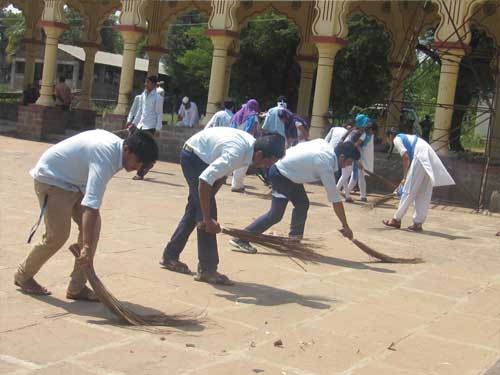 Cleanliness Campaigning at Indrayani River Ghat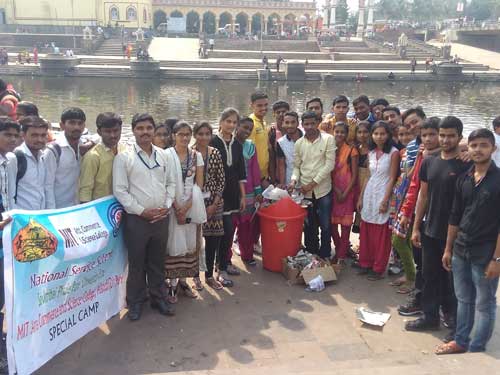 Plastic free Alandi programme - Indrayani River Ghat